Broadcast yourself
Let me introduce you to this gentlemen. Anyone here could guess his name? He has been amongst the top role models on this planet for two decades, the nineties and the two thousands. What was his profession?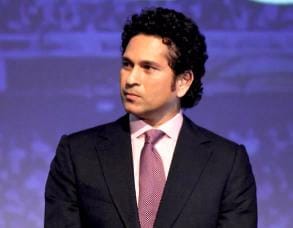 Cricket. It is a game where you would take a break if it rains to continue the next day. A game where after playing for a while, the players would take a tea break. Truly a gentleman's game. And this guy is an epitome of a gentleman. Despite all his wealth, fame and success, he was always humble, controversy free, untarnished even when he did a short stint in politics and never boasting of his achievements, the little master - the greatest of his time. Unfortunately, as his ilk retired, the game changed into a 4 four hour money and entertainment festival and so did this world. The days when your work could speak of you are over. The idea of being humble and down to the earth may have been good earlier but are not any more. In the modern world you need to speak out - to broadcast yourself.
In the industrial age the access to information was limited and therefore everyone took time to assess the brilliance of an individual. Not so much any more. Restaurants die by yelp reviews. So do law practices, tax consultancies and other individual businesses. We had a massive uptick for Fair Oaks Toastmasters by fixing the online presence. Most job applicants get their linkedin screened. Developers are expected to have a github profile. In sales, they count your facebook connections and even print journalists are rated by twitter followers. These proxies have become replacements for actual tests of brilliance. It is a problem, but as individuals fighting this game might not lead to the best rewards and playing it is not difficult. I request you all to go home today and think this about this. Search yourself on google. Unless you are a Michael fighting with Michael Jackson and Michael Jordan, or a Donald competing with our president and also with a disney cartoon, there is a high chance you will be able to easily find yourself. Internet has an image of you, you like it or not. You cannot hide yourself. All you can do is direct it properly - shape it correctly, show your better side to the world, brand yourself, broadcast yourself.
The same goes in day to day life. The era of hire and retire in the same company has been over for a long time. The chances are if your boss retires, the company might find someone from the outside rather than to promote you. You may be brilliant but if you are not known for it, you might be forgotten. Being forgotten is amongst the number one reason for not getting what we deserve to get. In today's world we need to be known. Here are three things to remember in day to day life. Keep a checklist of things that you worked on. You need to send that before the annual evaluation. If someone praises or thanks you for something, request them to direct this to your manager. If you get an award, display it on your desk, put it on your resume, inform your team about it by taking some champagne to work. Make yourself known. Broadcast yourself.
I used to believe in internet anonymity, extreme humility and keeping a low profile. Singing your own praises felt like arrogance and I preferred that my work did the talking. Today I believe, it's a loser's play to be that silent. People around me knew what I was. But outside, associates etched their names on my hard work. Genuine innovation went out without being noticed while we have frivolous patents everywhere. I realized I need to speak up, to be heard and to be known. The last few years where I have worked on my image have done me wonders. That is a lesson I want to share with all introverts around me. Like it or not, you are leaving money on the table by not speaking when it matters. Open your eyes. Broadcast yourself. Toastmasters is a great platform for bringing confidence. You are on the stage fighting your fears. You get real feedback on the articulation of your thoughts. What you say here won't bring you down. Internet has made it so easy to let your work out and to be recognized and known. It will help you in your next job search, in promotions and day to day life. You do not need be anyone or have anything major to broadcast on Youtube. You can truly broadcast your content yourself. Your best content is your own personal brand. So literally. Broadcast yourself.
Video
Here is the video: